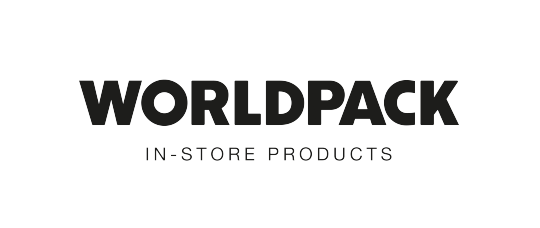 At Worldpack you'll find everything you need on the shop floor next to your commercial goods. Think of branded, made to measure packaging such as: carrier bags, gift packaging and shipping packaging, but also promotional products, office supplies, coffee for your customer and cleaning supplies. With our expertise, experience and broad network we offer customers support in their choice for the perfect product with the best price-quality ratio.
Customers benefit from our worldwide logistical network and the associated local expertise. Besides that they have the possibility to hand over the complete supply chain process to us. Worldpack can manage stock, take over the internal ordering process, deliver to individual stores and when desired invoice directly to franchising partners. All are facets in which we unburden our customers, deliver them costs savings and working capital improvements and make it possible for them to focus on their core business!
Our values
.Service with guts. That is what we promise you and on which we focus every day. .We can only do so with a enthusiastic and professional team. People with guts, who dare to push bounderies to meet your needs every single day. To do so we created 5 core values: take control, be better, be 1 step ahead, be enthusiastic, work as a team.
To work at Worldpack
We promise our customers 'service with guts' in the area of goods not for resale for retailers all over the world. We can only execute that with an enthusiastic and professional team. That is why we search for people who share our Worldpack DNA and actively want to part of our team.
At Worldpack, located in Eindhoven, a team of passionate people work. They share their specialist expertise to add value and benefits to our customers. With our focus on 'service with guts' they push boundaries every day and expand our playing field.
"You truly get room for entrepreneurship. No matter what your place in the organization is, you are invited to share your ideas and execute them when it will benefit our organisation or the customer."
Do you recognize yourself in this? We would love to meet you!